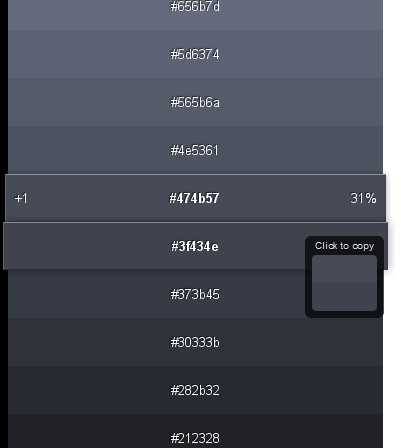 Found this site via Smashing Magazine:
"a simple tool that helps web designers find variations of any color."
And speaking of Smashing Magazine, I tend to like what they do, but I often find it's almost like drinking from the firehose. They offer so much aggregated content, I often just skip their articles altogether since it would be too much effort for me to sift through them all.