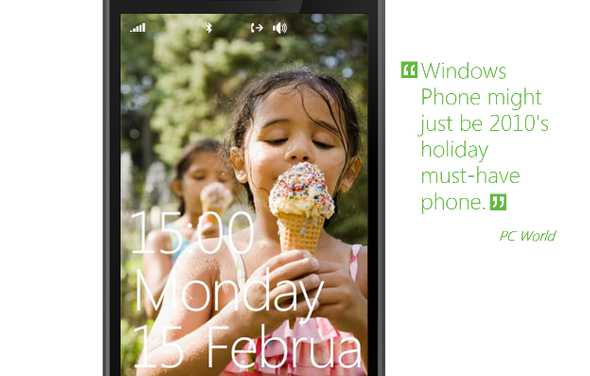 I've been thinking a bit about the impending Windows Phone 7. It looks like a pretty good start. When I first heard about it, my immediate thought was that it was doomed; the mobile space was at capacity with the iPhone, Android, and Blackberry. However, based on what I've seen and the newest Engadget preview, I think they do have a chance, but they have their work cut out for them.
They will need to iterate the crap out of it, just to catch up to the big players. No copy + paste, an incomplete browser story, and no background process support are all things that are going to immediately put any release at a big disadvantage.
The fact is that based on feature-set alone, Windows Phone 7 would have been a really compelling gadget 2-3 years ago. And, that the company doing it was so fragmented that they released another horrible, debacle of a phone in the same year is not comforting either.
The good news is that Windows Phone 7 looks like it actually has a sense of style. And that's really not something you can say about Blackberry, or maybe even Android right now. If Microsoft can build on that, and build quickly, they might just be able to reclaim some of the ground they lost back in the 6.0 days.
My current prediction is that on the low end, it'll be adapted by the developers that have jumped into the deepend of the .NET kool-aid pool. I know some of these people (they own Zunes) and they are really excited about it. I don't know if it'll penetrate the "normal" markets though.